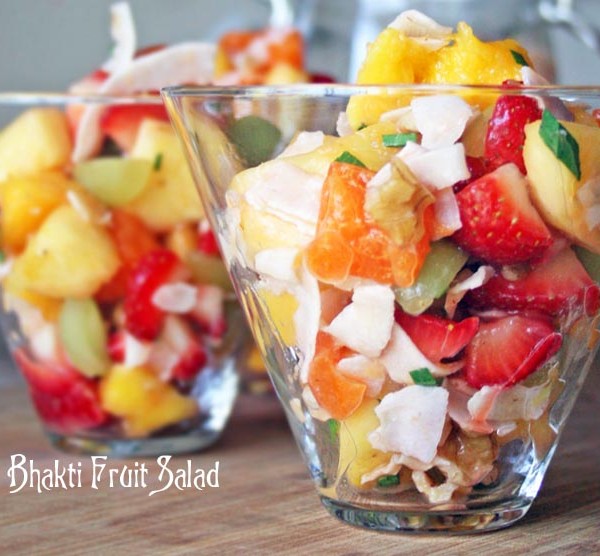 Add to Wishlist

Product Description
Bhakti means devotion to the divine, but with an extra splash of intense love and sweetness. George Harrison captured the sound of Bhakti here in 'My Sweet Lord'.  The spirit of Bhakti is captured in a heart loving, seasonal blend of fresh, local fruits, nuts, seeds, spices and herbs. A delicious and easy way to show your body the love and devotion it deserves.
 Ingredients: Pineapple, mango, strawberry/seasonal fruits, fresh coconut, sesame seed, pepita, walnut, hemp hearts, cardamom, fresh ginger, lime
Power Foods:
 According to the European Society of Cardiology
daily fruit consumption
 is great for the heart! Fruit cuts the risk of cardiovascular disease (CVD) by up to 40 percent. Pineapple is uber high in Bromelain, bone building Manganese and vitamin C with more than 100% of vitamin C rda in just one cup. Bromelain  is a powerful enzyme shown to help everything from digestion and tumor reduction to skin conditions.
320z 
6 serv.
Instruction:
Bhakti Fruit salads are an excellent, light fuel for yoga and other meditation practices. Perfect late night snack easy on the digestion