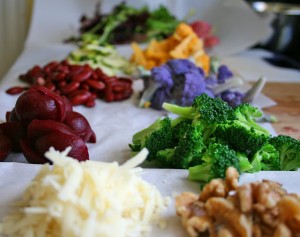 for the health conscious home cook short on time. Kits are 100% plant based, 80% raw and provide the seasons freshest ingredients fully prepped and ready to be used in a variety of easy to assemble "under 10 minute" meals.  The kit is an easy way for carnivores and vegetarians to dramatically increase their daily intake of plant based foods.
Use the kit exclusively to achieve a 100% plant based diet and the most dramatic improvement to your health.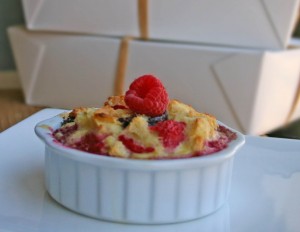 A La Carte dishes are multiple serving and may be ordered alone or in addition to the Om Plant Food prep kit. Perfect for those with no time to cook, fresh and delish Om cooking customized to your taste and dietary needs, ready to serve. Vegan, vegetarian, raw and  enlightened comfort foods inspired by the healthiest cuisines of the world.
OM Frozen is ultra convenient and works especially well for those recovering from illness. Designed for the unique needs of those receiving or recovering from cancer treatments. Packaged in single serving glass containers and flash frozen.  OM Chef  follows the guidelines and work of Dr. Neal Bernard, Dr. Thomas Lodi, Dr. John McDougall and Chef Rebecca Katz•
BPA Free
Glass Storage Containers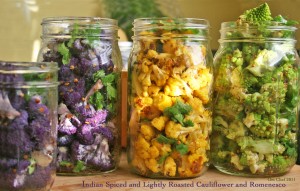 All storage containers are glass Mason jars or Pyrex with snap lock tops.   Glass does not leach chemicals into foods, does not stain, retains no flavors or odors (like onions), is easy to sanitize, does not promote growth of bacteria, sturdy, increased longevity of foods,  foods can be reheated while in their container, easier to see what's in container, and can be re-used indefinitely. Glass is better for the environment and no risk of bpa's and other contaminants found in plastic that may leach into foods.  $50 glass storage container fee will be added to your first order.
Click here for Harvard BPA Study
"Nothing will benefit human health and increase chances for survival of life on Earth as much as the evolution to a vegetarian diet."
-Albert Einstein
Contact:
213-447-1130  laomchef@gmail.com