"Let food be thy medicine and medicine thy food"  -Hippocrates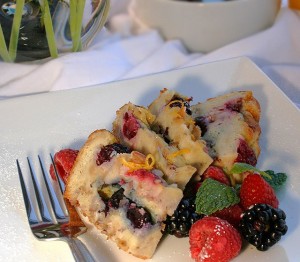 Nature's top power foods transformed into healing morsels of bliss
Conveniently awaiting you in your freezer
Om made, high protein and nutrient dense, healing cuisine, made with natures most potent power foods selected for maximum freshness and nutrient density. Conveniently packaged in individual portions, prepared ultra fresh and flash frozen to lock in freshness, nutrients and flavor.
Latest research shows nutrient density is often higher in fresh frozen foods than refrigerated foods 
Chemo?
OM flash frozen cuisine solves the problem of having low energy, a quirky, unpredictable chemo appetite with queasy tummy, and the very serious need for daily, fresh, clean, nutrient dense meals.…. And, OM adds gourmet flavor, the convenience of frozen meals, nature's super power ingredients and as a bonus, optimum food safety.
•

•••••••••••••••••••••••••••••••••••••••••••••••••••••••••••••••••••••••••••••••••••
•
Fall/Winter Menu Highlights
When ordering please specify omnivore, vegetarian or vegan
Soups are packaged in 8oz portions with 4 servings per order, Turnovers and Tarts come two servings per order, mini quiches, frittatas and casseroles come four servings to an order.
Most dishes are equally yummy warm or chilled.
•
Soups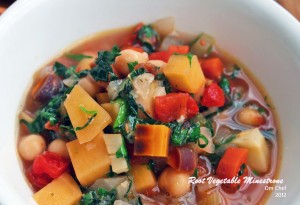 •Root Vegetable Minestrone ……purple and orange carrots, parsnips and turnips with Cannalinni or garbanzo beans slow cooked with fresh tomatoes and herbs and finished with fresh kale and herbs….available with turkey sausage….Fabulous with OM Focaccia
•
•French Chicken Soup with Parsnips, Mushrooms, Peas, Fennel and Tarragon ……an ultra soothing, nourishing soup gentle enough for the most delicate tummy    Fabulous with OM Sprouted Grain Sourdough
•
•Mixed Mushroom Hot & Sour Soup……super immune system booster!….sprouted tofu, shiitake, maitake, beech and trumpet mushroom in a hot and sour kombu broth….available with chicken                 
•
•Mexican Tortilla Soup..….fire roasted tomatoes, chilies and peppers, slow cooked black beans, rutabaga, purple and gold carrots s in spicy, lime, cilantro and cumin infused broth. Top with wholewheat tortilla strips, chopped avocado and a squeeze of lime.
Available as Chicken Tortilla
•
•Mushroom-Barley…..portabella, beech, shiitake, trumpet, maitake, turkey tail and button mushrooms slow simmered with barley.   Fabulous with OM sprouted Grain Sourdough
•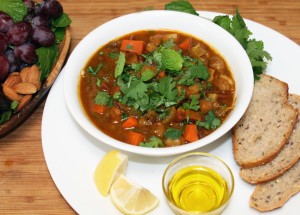 •Harira.……the national soup of Morocco: a luscious blend of chickpeas, green lentils, tomatoes, onions and  spices, including ginger, cinnamon,  cumin and turmeric. Serve with fresh cilantro, mint and a squeeze of lemon…….available with chicken.
•
•Kitchari…..Ayurvedic gold standard for healing and clearing toxins from the body. Gentle and protein rich mung dal, with brown Basmati rice, root veggies and healing spices . Om prepares this according to your constitution, Vata, Pita or Kapha…..
•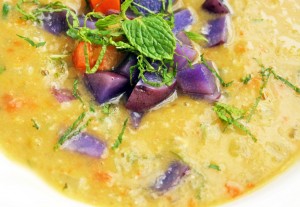 •Om Split Pea Soup:……..split green and yellow peas slow cooked with assorted root veggies, sea veggies, fresh herbs, boosted with turmeric.  Serve with fresh chopped dill or mint and a sprinkle of veggie feta or fresh Bulgarian feta.  Fabulous with OM Corn & Sprouted Grain Bread 
•
•
•
Whole Grain Breads
•Sprouted Grain Focaccia with Rosemary & red onion…..Italian Red Winter wheat flour,  sprouted grain flour, ground flax, olive oil, sea salt, yeast. Topping: organic red onions and rosemary
Fabulous with OM Minestrone Soup!
•Seed Topped Sprouted Grain Sourdough…..French whole wheat flour,  sprouted grain flour, ground flax, sourdough, sea salt.  Topping: sunflower, poppy, fennel, caraway
Fabulous with Mushroom Barley Soup!
•Seed Topped Corn & Sprouted Grain Bread…..Antebellum coarse cornmeal, sprouted grain flour, coconut milk, ground flax, aluminum free baking powder, baking soda, sea salt.  Topping: sunflower, poppy, fennel, caraway, coriander
Fabulous with Split Pea & Power Greens Soup!
•Sprouted Grain Gingerbread…..nature's most antioxidant rich plant group, fresh spices, make this sprouted grain bread an antioxidant power house!  Sprouted grain flour, ground flax, fresh ginger, cinnamon, clove (highest antioxidant content of all foods), allspice, cardamom, nutmeg and iron rich molasses. Perfect with Chamomile tea to calm an upset tummy
•Sprouted Grain Pineapple Upside-Down Bread…
sprouted grain, fresh, bromelian (enzymes) rich pineapple, pecans, flax, carrot (you won't even notice it's there), ginger, nutmeg and a hint of dark rum come together in a blissful bread sure to become your new, favorite comfort food
Casseroles, Cassoulets, Rice Dishes & Gratins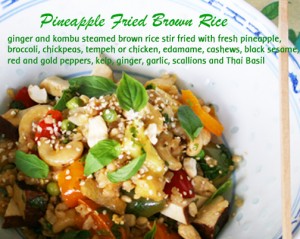 •Thai Pineapple Fried Brown Rice… brown rice, carrots, peppers, baby bok choy, Chinese broccoli, edamame, peas, lotus root, cashew, cilantro and fresh pineapple…..available with chicken
•Saffron Brown Basmati with Peas, Garbanzo Bean and Kale
Kombu and healing Saffron steamed brown Basmati rice with garbanzo beans, peas, kale, beet greens, tomatoes ….available with chicken
•
• Creamy Wholegrain Egg Noodles, Broccoli and Edamame.…available with chicken
•
•Potato, Leek & Kale Gratin
  fingerling potatoes, leeks and kale baked in a lush coconut cream and cashew or dairy cream and parmigiano reggiano sauce
•
• Nishime 
  Japanese comfort food, a nourishing, slow braised Okinawa potatoes, shiitake mushroom, carrot, parsnip, rutabaga, lotus root, kombu and burdock….available with chicken
• Chinese 5 Spice Quinoa 
 black lentils, garnet yams, power greens, sea veggies, black sesame
• Cali Quinoa Pilaf
 quinoa, pecans, almonds, power greens, carrot, red cabbage, currants, sunflower seed, pumpkin seed, cranberry, rosemary, thyme
•
Savory Turnovers & Tarts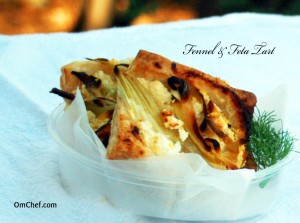 •Fennel, Zucchini, Dill & Walnut Tartlet…with multigrain puff pastry, available with cashew cream or creamy ricotta
•Mixed Mushroom Mini Turnovers...multigrain puff pastry with cremini, shiitake, maitake and trumpet mushroom
•Roasted Beet and Feta Tartlets……flakey, multigrain puff pastry with cashew cream and herbs or ricotta/herbs
•Kale & Spinach Filo bites……. Spanakopita, yum! Spinach, kale, parsley, dill, lemon and available with cashew cream or creamy ricotta
•Spinach, Pea and Purple Potato Mini Samosa….little bites of heaven encased in a flakey, multigrain puff pastry
• Cumberland Pie….parsnips, carrot, rutabaga and turnip with French lentils in a creamy herb sauce, topped with Purple Okinawa or Red Garnet mashed potatoes and baked to golden perfection….available with ground turkey
•Mixed Mushroom Stroganoff Filo Triangles  mixed mushrooms in creamy, Greek yogurt stroganoff sauce
Mini Quiches, Frittatas & Stratas

•Power Greens Quiche ….a velvety pie of kale, spinach, beet greens, caramelized red onion and Jarelsburg
•Mushroom Frittata.….cremeni, trumpet and shiitake mushroom Italian omelete
•
•Broccoli, Eggplant Bacon & Tilamook Cheddar Strata.…before the egg mc muffin, there was Strata. A hearty, nourishing blend of grainy bread, organic eggs, coconut milk, seasonal veggies and organic cheese
•
Fruit Butters & Granolas
•Pure Apple, Apple Sauce…..Seasonal apples, Braeburn, Fuji,
and Granny Smith slow cooked. No added sugars or liquids (maybe just a tiny splash of Calvados during the last half hour of cooking, the alcohol cooks off leaving nothing but a faint an echo of flavor)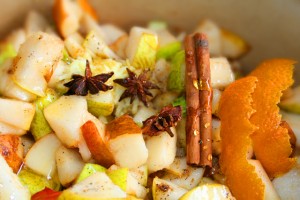 •Pear Butter
…..
Star Anise is the key ingredient in Tami-flu.
 Super power, Star Anise is gently simmered with a lush mix of pears, and sister spice stars, whole cinnamon and cardamom
•Sprouted Buckwheat Banana Walnut Bread…..tummy calming banana disguised as petite slices of heaven
•Mini Berry Bread Puddings…multigrain bread, almonds, raspberries and blueberries in a protein rich egg and vanilla scented coconut milk custard…baked to perfection and fabulous served chilled or warm
•
OM nut and seed bars..grain free, kinda like those really popular, and oh so yummy nut and seed bars
•
Enlightened Sweets
•Mini Austrian Apple Strudel……Fuji, Braburn and Granny Smith apples dusted with Ceylon cinnamon, sprinkled with Calvados and currants and a hint of coconut sugar in a golden, flakey pastry
•Mini Austrian Cherry Strudel……seasonal cherries, cardamom and Kirsch in a golden, ultra flakey pastry
Fresh Frozen Fruit & Veggie Pops
seasonal fruit and veggies, coconut milk and fresh herbs  
•Carrot, Pineapple, Mint  & Ginger
•Orange Julia
orange, coconut milk, carrot juice, ginger and a hint of vanilla
•Honeydew, Cucumber, Grape &  Basil
•Apple, Beet, Ginger
•Apple, Fennel & Ginger
tummy calming
•Coconut Cream & Dark Chocolate with Cacao
Vahlrona cocoa, coconut cream, cacao nibs and a hint of coconut sugar
 •OM cuisine is Om made, nutrient dense, extra mild, nothing prepackaged, gmo and preservative free, low sugar and zero refined sugar and refined grains.
••••••••••••••••••••••••••••••••••••••••••••••••••••••••••••••••
Bento Box Lunches 
Custom boxed lunches are available to OM personal chef clients in Pasadena. A variety of luscious, uber healthy OM dishes packaged in appetizer size portions and neatly boxed for easy travel, great for chemo week.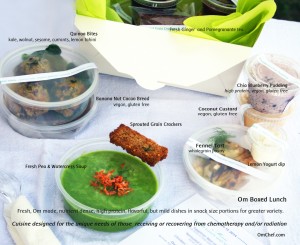 Om cuisine follows the guidelines and work of 
Dr. Neal Bernard,
T. Colin Cambel
l, Dr. Thomas Lodi, 
Dr. John McDougall
, Dr. Dean Ornish, Chef 
Rebecca Katz 
and wellness coach and cancer survivor, 
Kris Carr.
 Om Culinary style reflects the influence of Alice Waters,  chef Annie Somerville, chef Charlie Trotter and Julia Child. Om cuisine is easily adapted to a Ayurvedic,  Macrobiotic, Yogic, Gluten Free or Nut Free diet
Let food be thy medicine and medicine be thy food.
- Hippocrates
Contact:
213-447-1130
 laomchef@gmail.com